News — LC223 Refillable Cartridges
• Brother Cartridge Instructions • Door Sensor Hook • Fit Hook Brother • Large Refillable Instructions • LC223 CISS Cartridge Fitting • LC223 Fitting Instructions • LC223 Large Cartridges • LC223 Refillable Cartridges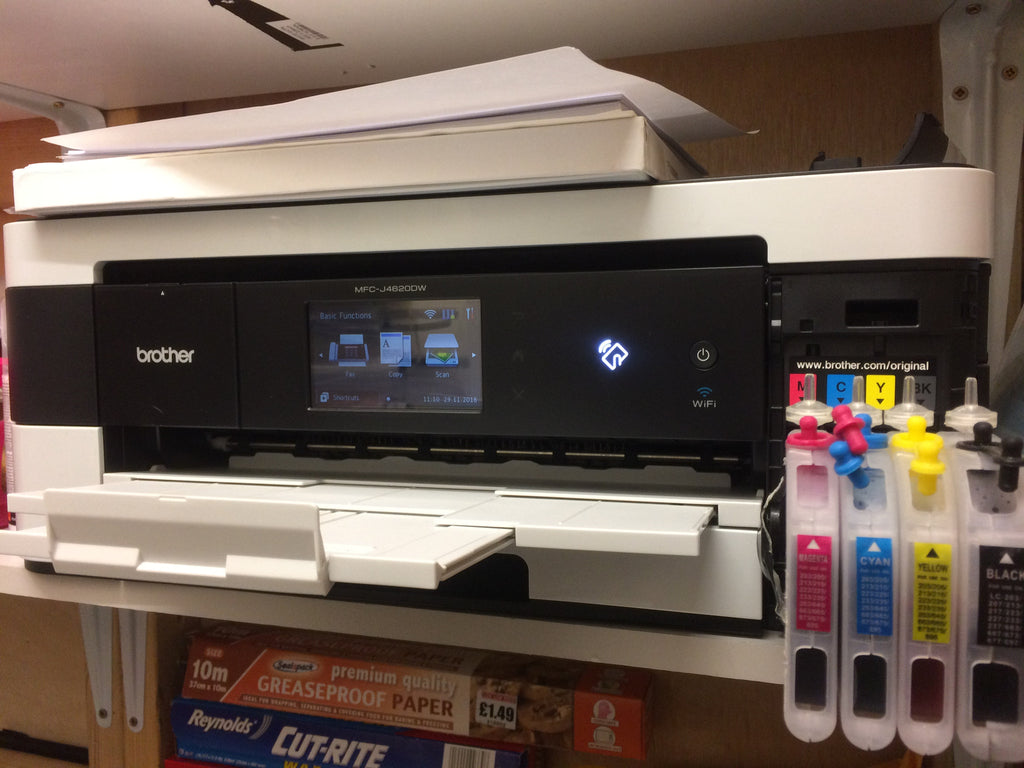 Fitting / Refilling Instructions LC-223 Large CISS Cartridges for Brother DCP-J4120DW, DCP-J562DW, MFC-J4420DW, MFC-J4620DW, MFC-J480DW, MFC-J5320DW, MFC-J5620DW, MFC-J5620DW, MFC-J5620DW, MFC-5625DW, MFC-5720DW, MFC-J680DW, MFC-J880DW printers. The larger refillable cartridges are longer, making them protrude from the front of the printer.  This causes a problem because the cartridge door cannot be closed, and the  Brother printer will not allow you to continue if the door is open!  To solve this problem we must push the provided hook into the door sensor. In many instances the door must come off (Please note on some models this is not necessary). To remove the cartridge...
---
• LC223 Ink Cartridges • LC223 Refillable Cartridges • Refill Brother LC-223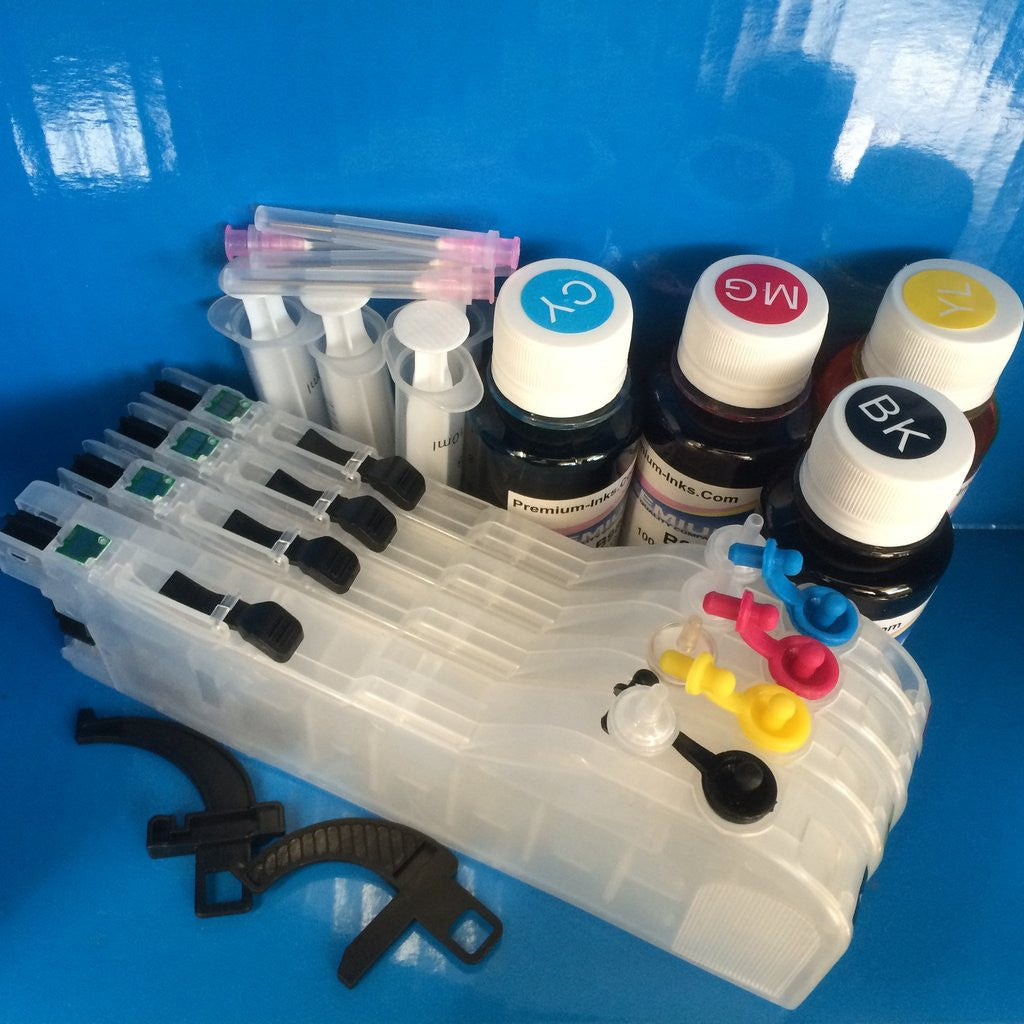 No more plastic tubes getting jammed in the printer mechanism!  These large refillable cartridges plug straight into the front of the Brother printer.  They each hold between 80ml-100ml of dye ink, and being of a transparent construction, you can clearly see when they need refilling. These cartridges are really big!  Too big in fact to close the front door of the ink compartment.  This small door has to be removed as it covers the door sensor which has to be tricked into thinking it is closed by the provided plastic hook.  On set-up you may be asked to slowly re-install...