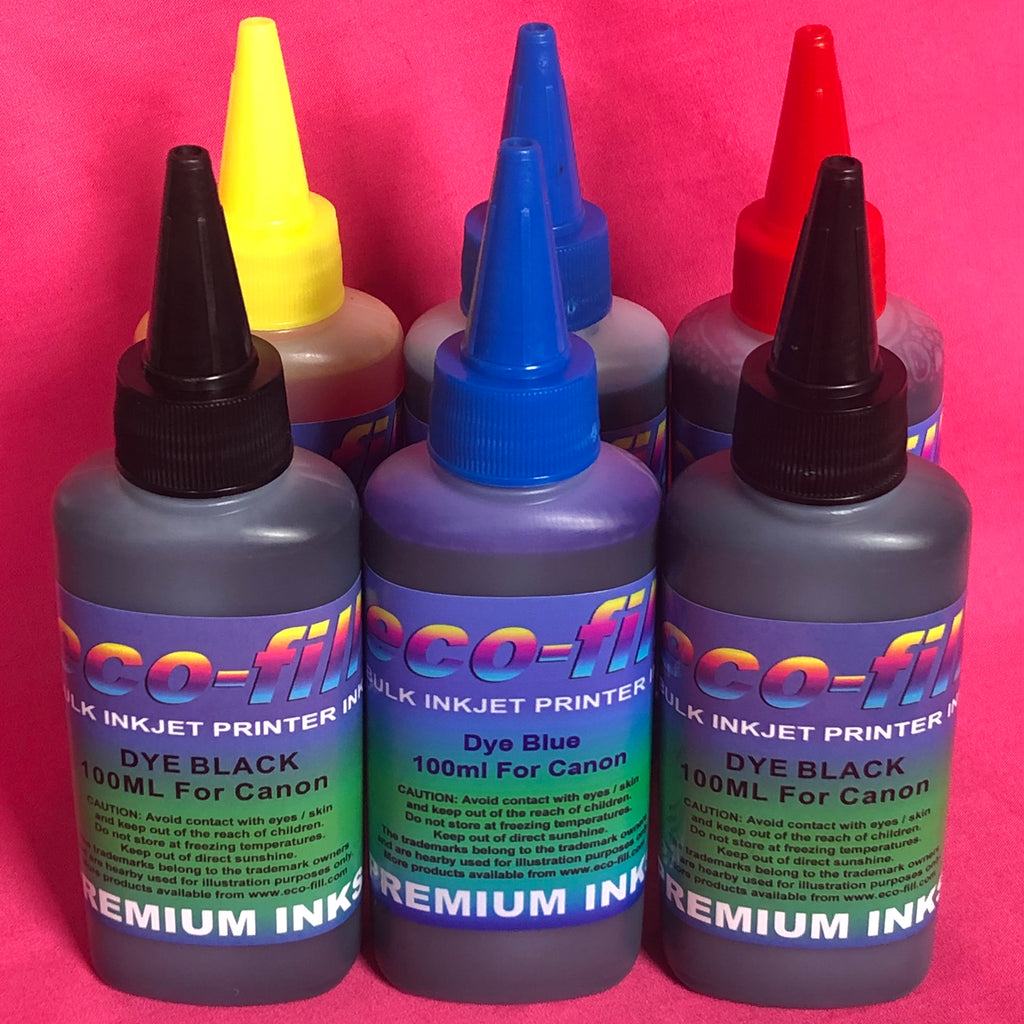 6 Eco-Fill Ink Drop Refill Ink Syringes For Canon PGI 580 CLI 581 BK/C/M/Y/BL Cartridges Non-OEM
6x 100ml Eco-Fill Dye Ink to Refill Canon PGI-580 and CLI-581 Ink Cartridges
2x 100ml Black Dye Ink Bottle.
100ml Cyan Dye Ink Bottle
100ml Magenta Dye Ink Bottle.
100ml Yellow Dye Ink Bottle.
100ml Blue Dye Ink Bottle (To replace Photo Blue).
+ 5 Syringes with Blunt Needles.

For use with the Canon Pixma TS8150, TS8152, TS8151, TS8250, TS8251, TS8252, TS8350, TS8351, TS8352, TS8350a, TS8351a, TS8352a, TS9150, TS9151, TS9155 printers.

Simply place the cartridge upside down on a protected surface and allow some drops of ink to fall onto the exposed sponge area. 
Alternatively you can also inject ink directly into the cartridges using the syringes provided.  Please research refilling methods before buying.
We also sell refill kits containing refillable cartridges (without chips)!
All brand names and trade marks are property of their respective owners and are used for descriptive purposes only. The above are not OEM products.

---
---
More from this collection