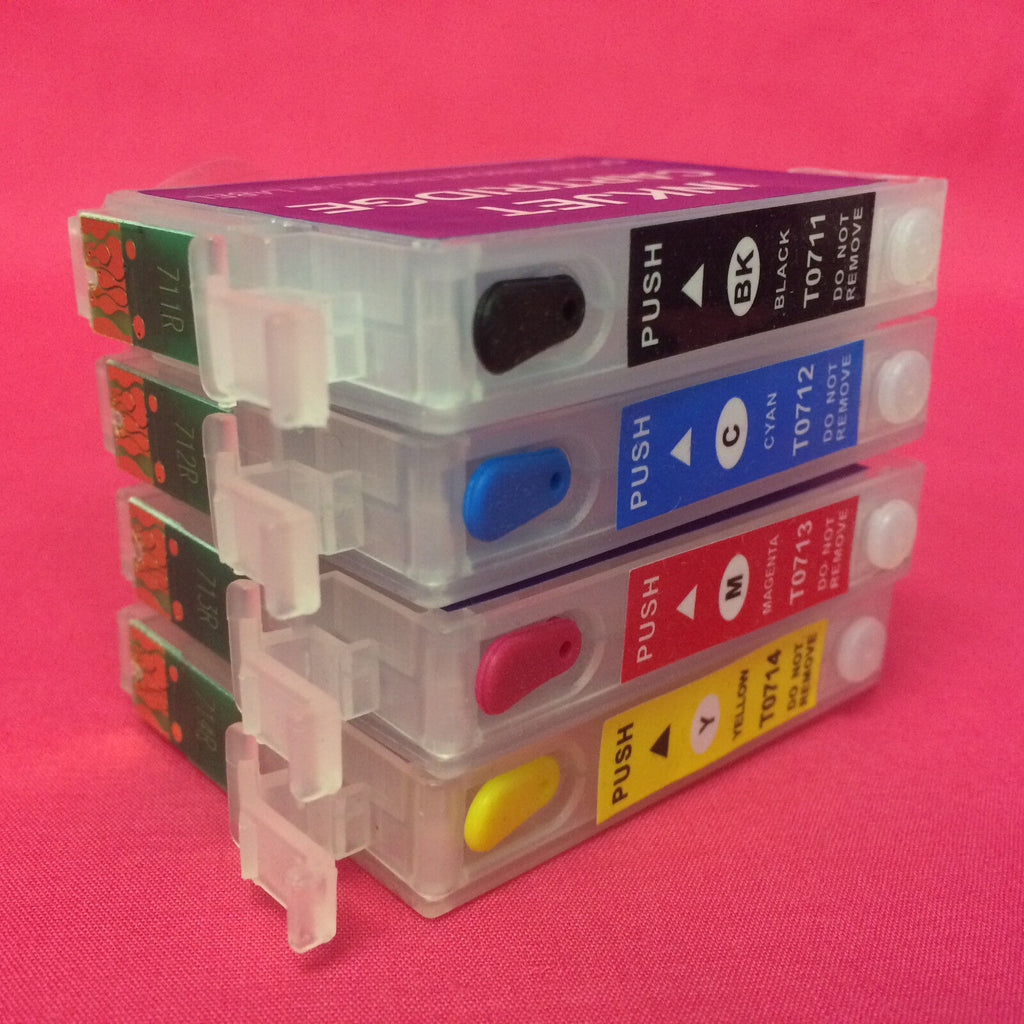 T0711-4 REFILLABLE EMPTY CARTRIDGES FOR EPSON T0711 T0712 T0713 T0714 Non OEM
SET OF 4 REFILLABLE CARTRIDGES FOR USE WITH EPSON S20, S21, SX100, SX105, SX110, SX115, SX200, SX205, SX210, SX215, SX400, SX405, SX410, SX415, SX515W, SX209, SX405 WIFI,, BX300F, D78, D92, D120, DX4000, DX4050, DX4400, DX4450, DX5000, DX5050, DX6000, DX6050, DX7000F, DX7400, DX7450, DX8400, DX8450, DX9400F, BX300F, BX600FW, SX600FW PRINTERS.
Latest auto reset chips fitted. Easy to refill again and again while in the printer! 1 X T0711 / T0891 BLACK REFILLABLE INK CARTRIDGE, 1 X T0712 / T0892 CYAN REFILLABLE INK CARTRIDGE, 1 X T0713 / T0893 MAGENTA REFILLABLE INK CARTRIDGE, 1 X T0714 / T0894 YELLOW REFILLABLE INK CARTRIDGE. 
* Every time you refill and use these cartridges you are potentially preventing 4 pieces of plastic from entering landfill!
Fast Delivery Service! (Same Working Day Dispatch on orders received before 3pm).
All brand names and trade marks are property of their respective owners and are used for descriptive purposes only. The above are not OEM products.
---
---
More from this collection