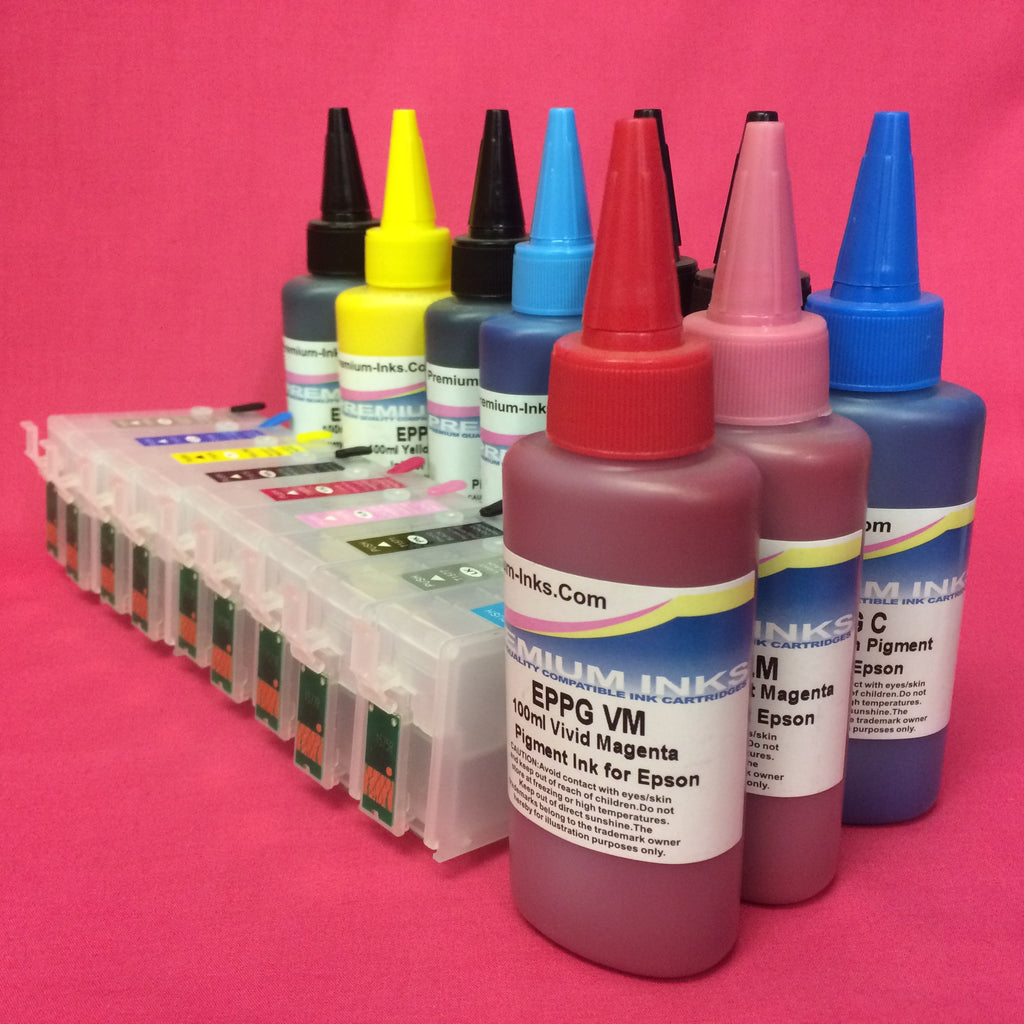 EPSON SURECOLOR SC-P600 REFILLABLE CARTRIDGES PLUS PIGMENT INK REFILL KIT SET
9 x 100ml PREMIUM INKS PIGMENT REFILL INK FOR EPSON SURECOLOR SC-P600.
PLUS
9 x REFILLABLE CARTRIDGES WITH ARC FOR EPSON SURECOLOR SC-P600 PRINTERS. T7601 (Photo Black), T7602 (Cyan), T7603 (Vivid Magenta), T7604 (Yellow), T7605 (Light Cyan), T7606 (Vivid Light Magenta), T7607 (Light Black), T7608 (Matte Black), T7609 (Light Light Black).
PLUS
9 x Syringes with blunt needles.
All brand names and trade marks are property of their respective owners and are used for descriptive purposes only. The above are not OEM products.
---
---
More from this collection