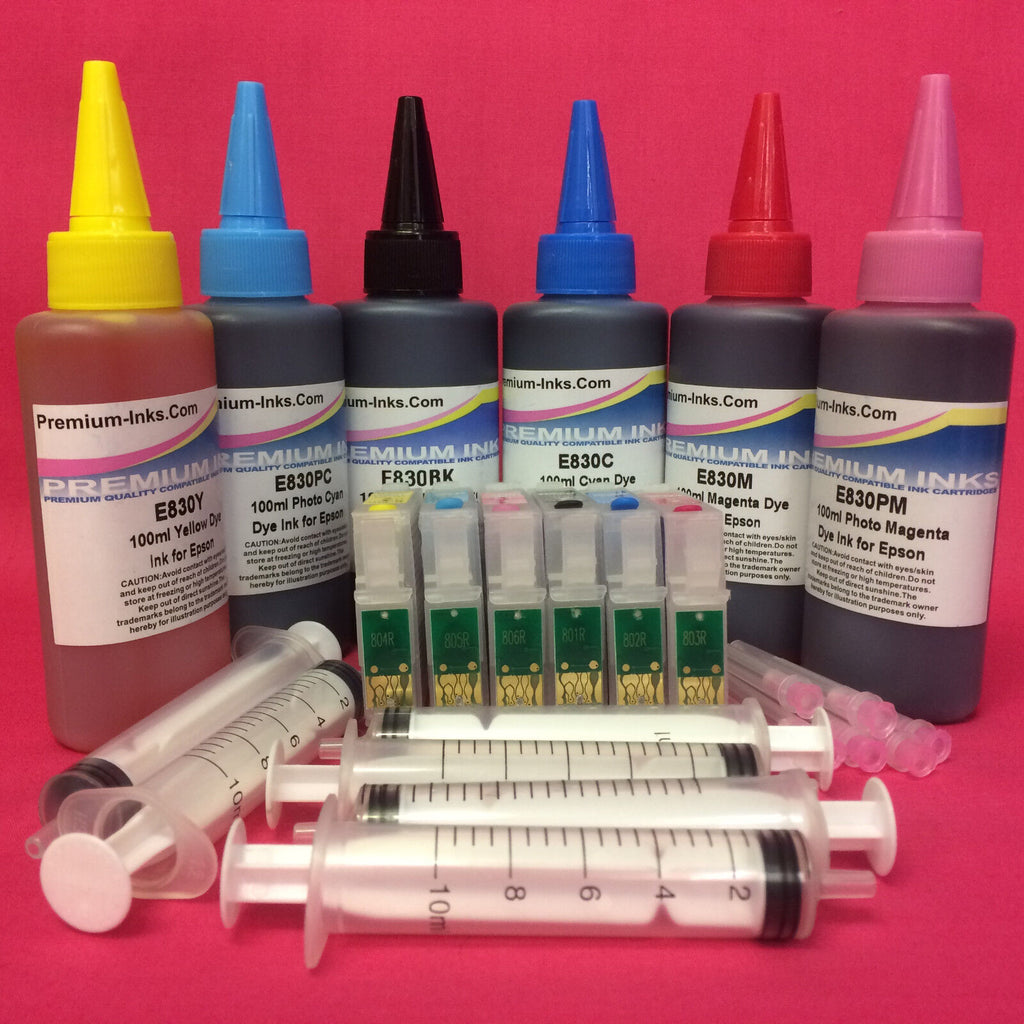 6X100ML REFILL INK + T0481-6 REFILLABLE CARTRIDGES EPSON T0481 - T0486 Non OEM
6 X 100ML REFILL INK + SET OF 6 NON OEM REFILLABLE EMPTY CARTRIDGES + 6 SYRINGES WITH BLUNT NEEDLES.
FOR USE WITH EPSON STYLUS R200, R220, R300, R320, R340, RX500, RX600, RX620 PRINTERS ETC.
Latest auto reset chips fitted. Easy to refill again and again, even while still in printer!
To replace.. T0481 BLACK, T0482 CYAN, T0483 MAGENTA , T0484 YELLOW, TO485 LIGHT CYAN, 0486 LIGHT MAGENTA. 
All brand names and trade marks are property of their respective owners and are used for descriptive purposes only. The above are not OEM products.
---
---
More from this collection