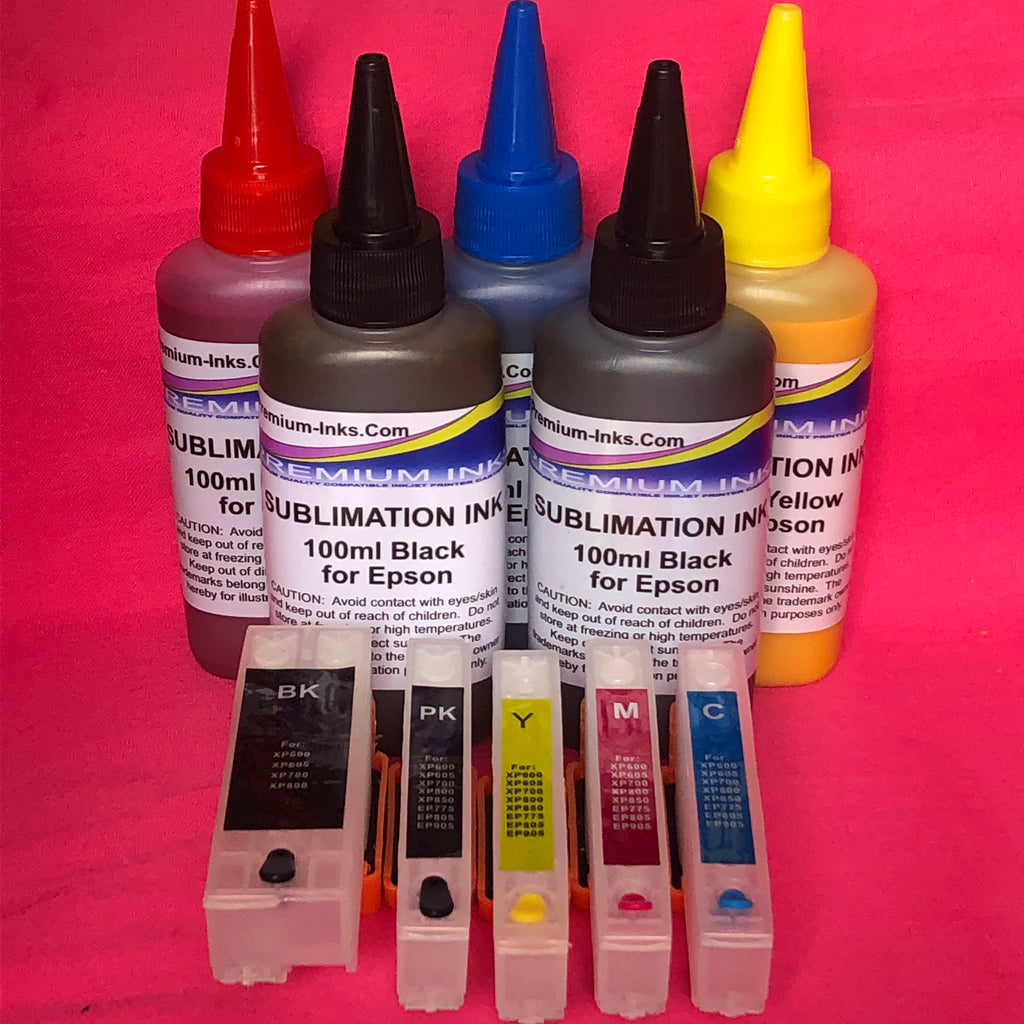 Refillable Cartridges Sublimation Ink For Epson 26 xl XP720 XP800 XP810 XP820 Non OEM
5 Refillable Cartridges to replace Epson 26 xl T2621 T2601 T2632 T2612 T2633 2613 2634 T2614 T2631 T2611 Ink Cartridges.
+ 5x 100ML Dye Sublimation Ink (2 x 100ml x Black, 100ml x Cyan, 100ml x Magenta, 100ml x Yellow). 
+ 4 Syringes with blunt needles. 
For use with Expression Premium XP510, XP520, XP600, XP605, XP610, XP615, XP620, XP625, XP700, XP710, XP720, XP800, XP810, XP820 printers.
All brand names and trade marks are property of their respective owners and are used for descriptive purposes only. These are not OEM products.
---
---
More from this collection