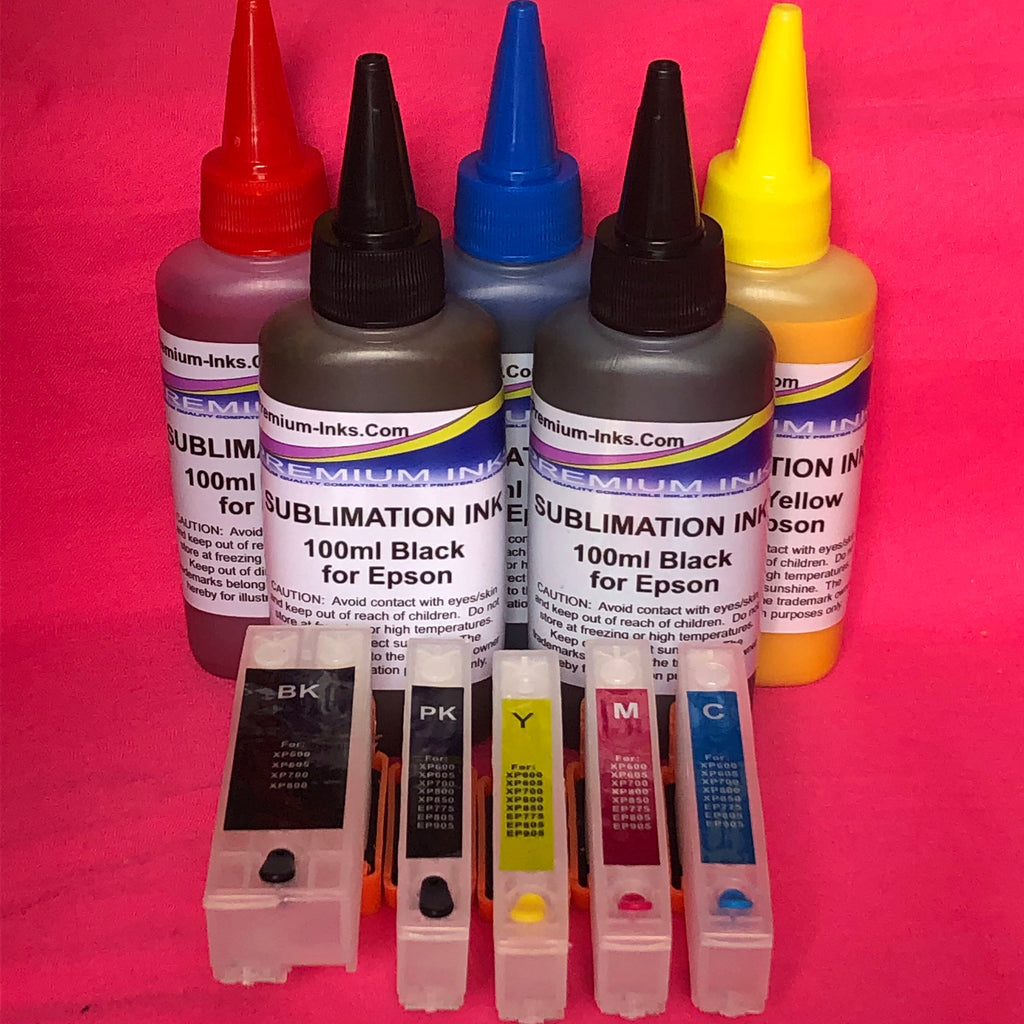 5 Refillable Cartridges + Sublimation Ink For Epson 33 xl XP7100 XP830 XP900 Non OEM
5 Refillable Cartridges to Replace Epson 33xl T3351 Black, T3362 Cyan, T3363 Magenta, T3364 Yellow, T3361 Photo Black Ink Cartridges.
+ 5x 100ML Dye Sublimation Ink (2 x 100ml x Black, 100ml x Cyan, 100ml x Magenta, 100ml x Yellow). 
+ 4 Syringes with blunt needles. 
For use with Expression Premium XP-7100, XP-530, XP-540, XP-630, XP-635, XP-640, XP-645, XP-830, XP-900 printers.
All brand names and trade marks are property of their respective owners and are used for descriptive purposes only. These are not OEM products.
---
---
More from this collection